Another tourism is possible PART 1/3
Like the best sagas of the summer such as french soap TV shows Zodiac, the Château des Oliviers or Châteauvallon, we offer you a miniseries in three parts that will keep you spellbound on the theme of another type of tourism. Happy reading.
With a year made up of a winter without snow, a summer marked by drought and fires, the question necessarily arises about the future of the current world based on an almost bicentennial industrial revolution which has erected its laws and its concepts. What we are sure of now is that the limitless growth carried in 1960 by Arthur Okun, among others, whose analysis was that an annual growth of 2% of American national production corresponded to a fall of 1% in unemployment. . Under a global vision taking into account the sustained development of the Soviet Union and for national security purposes, our Arthur needed to reassure on the plan on an economic ideology that could serve, at the time, the military and political power of the west. We can clearly see a few decades later that this was not the solution and that today's world must adapt at the same time. to several changes to continue to evolve.
In the middle of the summer season, it was therefore logical that Tourism should be singled out as the bad student since the subject of Covid-19 was outdated, that of Ukraine too anxiety-provoking, politics no longer having the expected audience for good reason population overdose (or simply disinterest), the media saga of the summer had to find its prey. It was ultimately natural to align binary theories on the link between tourism and ecology to feed superficial-permanent information flows.
Unfortunately, summarizing tourism as a simple seasonal economy does not help the debate given the complexity of its transversality. However, the change has already begun in the sector, but we will still have to be patient to see the effects.
Of course, Tourism as it has been developed for 70 years is coming to an end but, in the end, it may not be an evil that is changing.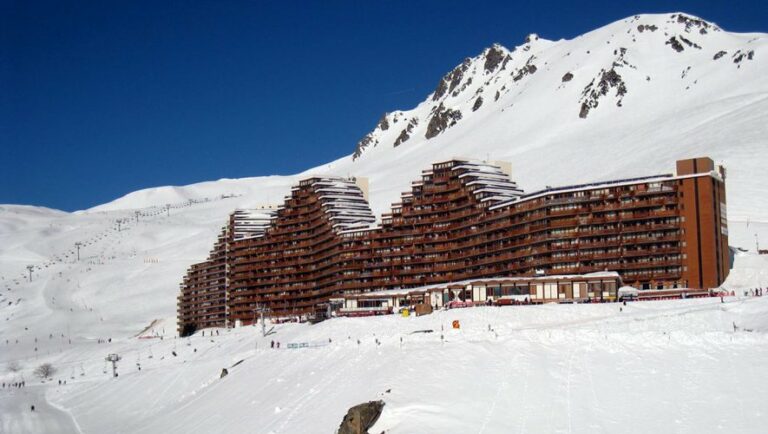 The main problem is to limit the tourism sector to its sole economic impact. We do not see that Tourism as an industry impossible to relocate, because our vision is distorted by the creation ex nihilo of non-places which take precedence over anthropological places. A no place you say? And yes, "If a place can be defined as identity, relational and historical, a space that cannot be defined neither as identity, nor as relational, nor as historical will define a non-place. » dis in 1992, Marc Augé in his book"Non-lieux , i ntroduction à an anthropology of supermodernity " It will be opposed, d in its a theory, the non-places to the places anthropological places that will explain just after. To see Tourism in a more overall in space and in time, we cannot limit its rise to the simple développement mass of years 1960 and the install ation of infrastructures who finally will have for only vocation to welcome the public without a real soul. You have to see it as a whole to realize that the places anthropological places are indeed largely in front in the generation of customer flows, and customers, and have been for a long time.
What is an anthropological place?
The anthropological place is the one where the subjects who live there can identify with it ("place of birth"), establish lasting relationships there (sociability) and attach a collective history to it.
But this is only one facet of the tourist activity. In 2016, in the Attractiveness Canvas I described tourism attractiveness as the ability to develop or enhance in a synchronous manner the attributes of the territory that are accessibility, infrastructure, landscapes and communities. I don't want to say that only destinations with 5000 years of history have a vocation for tourist vocation, but to limit the attractiveness to a single sector is a consequence of mass tourism developed in an era overmodern that can be changed today.
An economy that must now rhyme with ecology
Is the tourism sector lagging behind? Not more than the others in fact. Each French person makes 6.3 trips of more than 80 kilometers per year, i.e. 8500 kilometres. 85% of these distances are made by plane or by car. The train represents 12% of these long-distance journeys, yet it emits 40 timesless emissions than the car. The plane represents 2% of trips, but emits a third of the GHG (Greenhouse Gas) of the sector which itself represents 9% of national GHG emissions.
The Shift Project team in its very good book "Le plan de transformation de l'économie française" offers operational solutions to reduce these GHG emissions.
And let's be clear right away,Zerocarbon will not exist! Neither in2050 nor after. On the other hand, we can drastically reduce emissions in the tourism sector by tackling the two major consumer areas: Transport and Housing.

In the first, the train appears as an existing solution. The shift project projects that if rail traffic increases threefold in the next thirty years, that this results in a 20% reduction in car journeys and 35% in aviation, this would reduce energy consumption by 70%, or 3.1 % per year. Dependence on liquid fuels would then drop from 88% to 24%.

Of course, this requires a change in behavior for consumers who are already ready to make the effort if the offer exists. This also requires a very large investment effort for publicstructures to restore (or electrify) existing railway lines, but also at each territorial level to offer a network ranging from major national and regional connection hubs to the management of the last kilometer locally. All this is not simple and will require a heavy financial investment on everyone's part,but will necessarily pay off in time.
For the question of accommodation, we are not going to return to huts, but perhaps more imagined to rationalize or optimize the existing building. I remember a discussion a few months ago with Pierre Leroy, president of the Pays du Grand Briançonnais, Guillestrois, Queyras and Écrinsamong others, who told me that 80% of the buildings belonging to the public service were unoccupied. It's starting to…
On March 11, 2012, the Swiss people decided to limit the number of second homes in each municipality to 20%. On January 1, 2016, the Federal Law on Secondary Residences came into force. In France, 22% of housing is vacant or secondary. There may be developments to imagine in the sector. But apart from the comment on secondary residents renting or not, it is all the infrastructures and facilities that must be redesigned. We ask ourselves, under what condition must we still build? Can we notrenovate, rehabilitate the existing to try to optimize it? In demographic terms, this also raises the question of the revitalization of rural areas through their ability to offer vacant housing. With a tenth of France's greenhouse gas emissions, residential buildings face a triple challenge: reducing their emissions, getting out of their dependence on fossil fuels and adapting to future climate events. All the players in the institutional and private tourism sector must concentrate in this sector on increasing global and efficient energy renovation. This means insulating buildings and decarbonizing heat sources.
The subject is too vast to deal with in a single article, but in the operation of infrastructures, a large number of savings are to be found for their managers as well as for the impact they produce. The Ademe recognizes a small number of them which make it possible to integrate a sobriety approach, to reduce its carbon footprint but also to make savings in the medium and long term in terms of energy but also financial for its owner.
The Alps agency supports throughout the year a good number of territories in their strategies or their reflections that make the difference.Do you want to know our references? Contact us
You wish to organize a conference on this theme, contact us too, we will analyze your needs together.